Richard Missens attended powwows throughout Saskatchewan with his family when he was growing up. He was appointed as the Chair of the FNUniv Powwow in 2007.
Since its early years, the FNUniv Powwow has grown to be a competition powwow that attracts more than 850 registered singers and dancers from across North America. While the powwow has evolved, it maintains its function as a community event and sacred ceremony. The elders invited to the powwow are asked to offer prayers, and to give thanks on behalf of the students, faculty and visitors.
The students at FNUniv who hosted the first ever powwow wanted their peers to attend and to see the pride that they had in their culture. Today, they still share the same sentiment. Missens says, "The powwow committee wants to share the message that the powwow isn't just for Indigenous people – it is an event where everyone can attend and enjoy the hospitality."
The FNUniv Powwow committee is made up of more than 150 FNUniv students, staff and alumni who volunteer their time to help coordinate this special event. They take on the tremendous task of fundraising and seeking sponsorships to raise the much-needed funds for the powwow.
"Without the generous gifts from our corporate sponsors this event would not be possible. Casino Regina contributes $10,000 to $15,000 annually to the powwow. We are very thankful for the gift," says Missens.
Casino Regina is a proud sponsor of the First Nations University of Canada Powwow.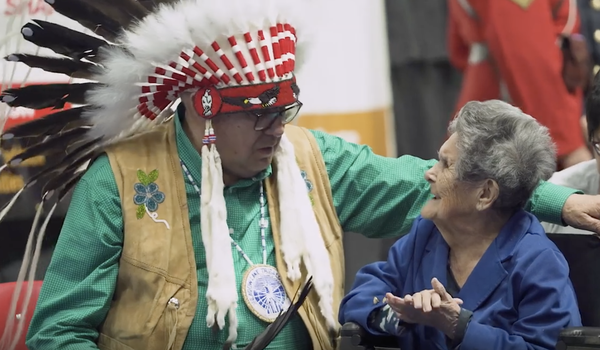 FNUniv Spring Powwow