BACCARRAT
Baccarat may seem complicated, but it is actually quite straight forward. The dealer does all the work; you don't get any cards, and you don't choose how the cards are played – all you do is decide what to bet on and how much to bet, then sit back and watch the action unfold.
Betting is simple in baccarat; you choose to place your bet on either the Player or Banker on who will win. The winning side is whichever is closer to 9. To get this value only the rightmost digit is used to calculate a hand's value. So, if you have an 8 and a 3, the point total is 1, not 11.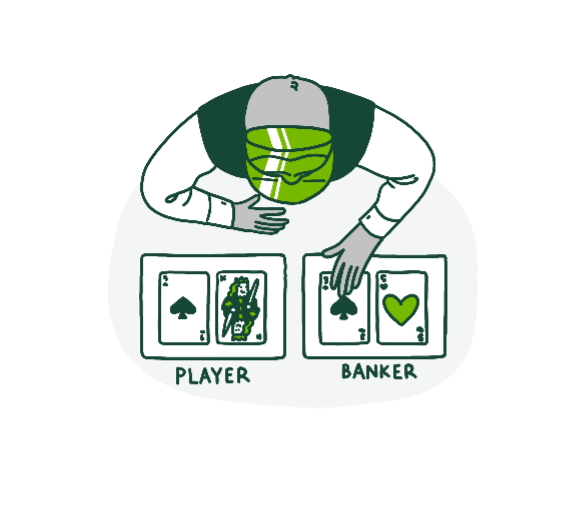 10, Jack, Queen and King = 0
Ace = 1
2 to 9 count as their face value.