Michael Lavallee read about Ignite Adult Learning Corporation while browsing through the internet. He was looking for an opportunity to complete his grade 12 education, and also needed help with choosing a career path. From what he read online, he knew that Ignite would provide him with the right tools to succeed.
"That was when I met Carlo and Mona with open arms. They were quite pleased that I decided to pick them. Ever since, it has changed my life," says Lavallee.
Ignite Adult Learning Corporation offers confidence, direction, apprenticeship and tools for success to marginalized young adults in Regina's community. Lavallee is one of many whose decision to seek out Ignite's programming guides his new path in life.
Today, Lavallee works at Casino Regina and also founded his own landscaping business.
"What we actually do here, on a conceptual level, is we help young people to see that their humanity unfolds. Our effort is to [make sure] that they see their potential," says Carlo Bizzarri, Founder of Ignite Adult Learning Corporation.
I want to say thank you to the Casino. By investing here (Ignite), you're doing something very important in this community. Young people are our future.
It is with the support of community investments that Ignite can focus on giving more youth the opportunity to graduate and becoming contributing members of the community. Casinos Regina & Moose Jaw are proud to support the Ignite Adult Learning Corporation.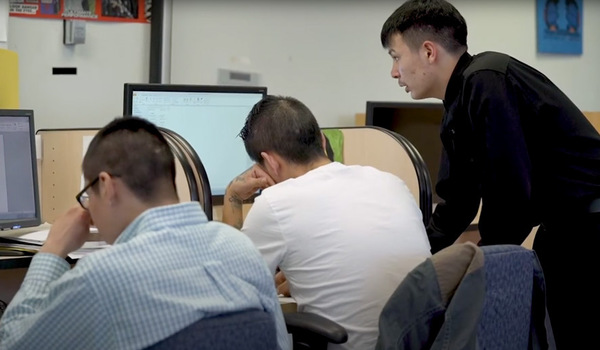 Ignite Adult Learning Corporation