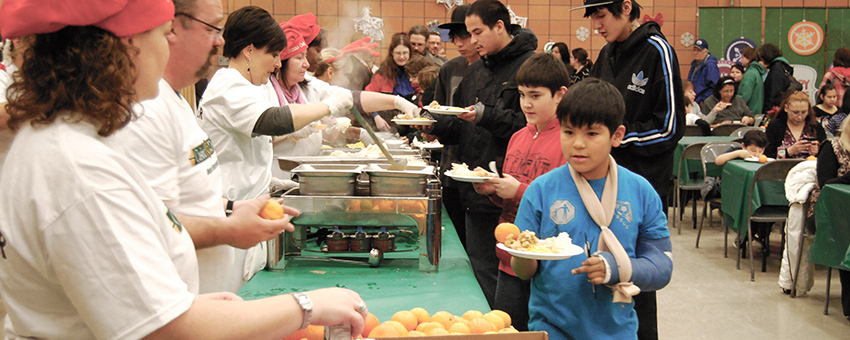 For Kitchener Community School, their annual Holiday Dinner is a special time for students and their parents. Since 2011, the school has hosted the Holiday Dinner, provided by Casinos Regina & Moose Jaw, where the community gets together to share a holiday feast.
"Food is medicine. It is healing when we can be around others and share that joy," says Fernanda Paskimen, Chair of the School Community Council.
Some kids don't always get to have these dinners, or just that togetherness with everybody that they can share with their friends. The kids really like it.
The students and staff help set up for the Holiday Dinner every year and are proud to be a part of the event. The Holiday Dinner brings a sense of community to families. It is also an opportunity for some students whose parents aren't as active around the school to be able to share their school life with them.
Marilyn Fazakas, School Community Coordinator at Kitchener School, is grateful for the support of Casinos Regina & Moose Jaw at the Holiday Dinner, and the good it does for the community.
"It's like a large family, and that speaks to the connectedness of the community. I think it's very important to have that," says Fazakas.
The fact that the Casino prepares the food is really great. We don't have to worry about all the other things. They do it all!
Casinos Regina & Moose Jaw are proud to support the annual Kitchener Community School Holiday Dinner.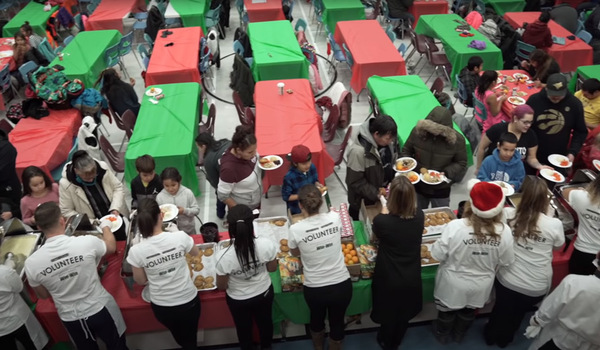 Kitchener School Dinner